Congressman bankrolled by ISPs tries to halt Internet regulation
AT&T, Comcast, Verizon, Time Warner Cable give to anti-FCC lawmaker.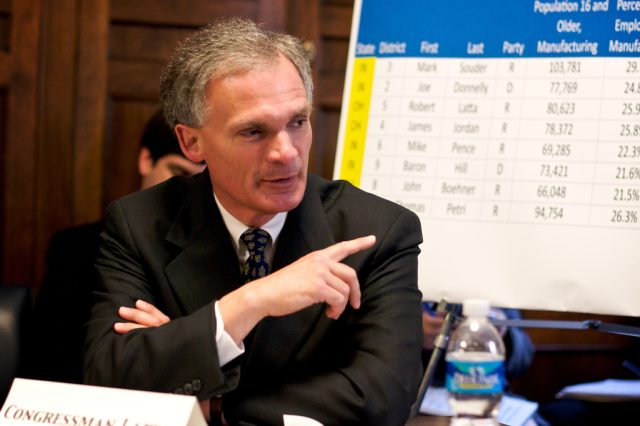 US Rep. Bob Latta (R-OH) on Wednesday filed legislation that would prevent the Federal Communications Commission from attempting to regulate broadband Internet service as a public utility.
Latta was one of "28 House members who lobbied the Federal Communications Commission to drop net neutrality," with those lawmakers having "received more than twice the amount in campaign contributions from the broadband sector than the average for all House members," our story noted.
Latta described his legislation as an attempt to "keep [the] Internet open and accessible."
In fact, the FCC's proposal does not propose reclassifying broadband as a Title II service. (Title II or "common carrier" services, such as the traditional phone network, can be regulated as public utilities.)
Latta appears to think that the FCC has decided to reclassify broadband as a common carrier service. "In light of the FCC initiating yet another attempt to regulate the Internet, upending long-standing precedent and imposing monopoly-era telephone rules and obligations on the 21st Century broadband marketplace, Congress must take action to put an end to this misguided regulatory proposal," Latta said in his announcement. "The Internet has remained open and continues to be a powerful engine fueling private enterprise, economic growth and innovation absent government interference and obstruction. My legislation will provide all participants in the Internet ecosystem the certainty they need to continue investing in broadband networks and services that have been fundamental for job creation, productivity, and consumer choice."